- APPS + STARTERS -

-NEW ENGLAND CHOWDER…SWEET CORN + APPLEWOOD SMOKED BACON ...6 + ADD 2 LOBSTER FRITTERS+5
-CALAMARI ANTIPASTO…A Yankeee Magazine 2016 Best ! - CRISPY CALAMARI,SALAMI, CAPICOLA, HOT PEPPERS, RED ONION, NICOISE OLIVES, BABY SPINACH, tossed in LIGHT VINAIGRETTE...14.50
-NO FRILLS PLAIN CALAMARI TUBES+ POMODORO DIP...11.50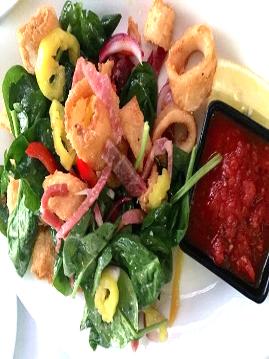 -SMOKED CHICKEN SPRING ROLLS…HAND-ROLLED in HOUSE with JULIENNE CARROT, SQUASHES, FRESH GINGER + SWEET CHILI SAUCE...11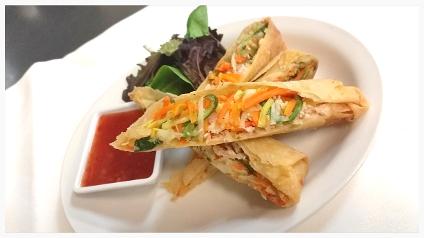 -LITTLE RHODY NECKS…PAN-ROASTED CLAMS, RED PEPPERS, SPRING ONIONS, CHOURICO, RICH SWEET CORN CREAM SAUCE...10 > ENTRÉE PORTION... MORE NECK +LINGUINE...19.50
-LOBSTER + TASSO + SWEET CORN FRITTERS…DEEP-FRIED with A KICK of SPICE + GRILLED JALAPENO AIOLI...10
-HUNT BLOCK…SWEET + SAVORY QUALITY CHEESES, CURED MEATS, NUTS, JAM, FRESH FRUIT, MIXED OLIVES, BABY GREENS...14.50
-MEDITERRANEAN MUSSELS… LOCALLY HARVESTED, GENTLY SPICY in a FRESH TOMATO + WHITE WINE BROTH with FENNEL, CRUSHED RED PEPPER + GARLIC...12
-BBQ GRILLED SHRIMP…THREE JUMBO SHRIMP, CREAMY POLENTA with SWEET CORN, RED PEPPER + CILANTRO RELISH, TANGY + LIGHT ...12.75
-CAPRESE BRUSCHETTA…CREAMY MOZZARELLA, SWEET TOMATOES, FRESH BASIL, XVOO + BALSAMIC GLAZE...7.00
-SPICE-PLUM GLAZED PORK RIBS… BRAISED TENDER, then DEEP FRIED with CRUSHED PEANUTS + FRESH SCALLIONS, SUBTLE SWEET + GENTLY SPICED...11

- GRILLED PIZZAS -
-FRESH PESTO + SMOKED BACON… ASPARAGUS, GOAT CHEESE, ROASTED RED PEPPERS + SHAVED PARMESAN...17.50
-WHITE PIE…SWEET FIG PUREE + MOZZARELLA, PARMESAN + GORGONZOLA with CARAMELIZED ONIONS + CRUMBLED PROSCIUTTO +ARUGULA...17
-MARGHERITA…FRESH BASIL + RIPE TOMATO, FRESH CREAMY MOZZARELLA + XVOO...15

-SIDE ADDS…FRENCH FRIES... WHIPPED SWEET POTATOES...GARLIC MASHED... ASPARAGUS...WHITE BEAN RATAOUILLE...JASMINE RICE WITH GINGER...CREAMY HERB POLENTA...6
**Sample photos of our Specials that truly really are special...

*Rich, Seared Sea Scallops with Risotto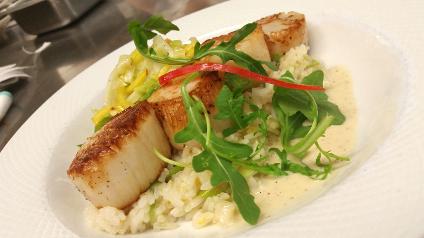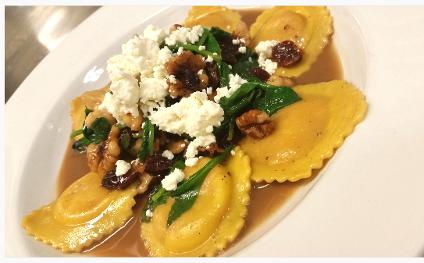 *Filet Mignon with Roesti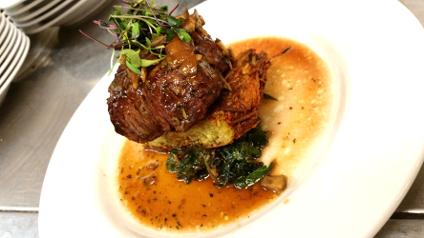 - SALADS -
-HOUSE CAESAR for 1…CRISP ROMAINE, GOLDEN CROUTONS, SHAVED REGGIANO PARMESAN, 'CHOVIES on REQUEST...4.75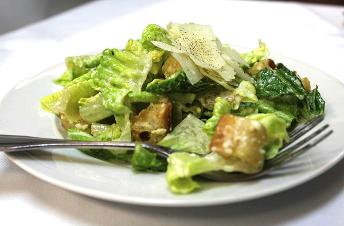 -WEDGE SALAD…CRISP ICEBERG, GRAPE TOMATOES, BELL PEPPERS, RED ONIONS, BACON, HARD BOILED EGG + GORGONZOLA DRESSING...8
-BABY SPINACH SALAD… SWEET,SEASONAL STRAWBERRIES, CANDIED WALNUTS, GORGONZOLA, CRISP LAVASH + AGED BALSAMIC VINAIGRETTE...9
-BISTRO GREENS…MIXED BABY LETTUCES, GRAPE TOMATOES, RED ONION, NICOISE OLIVES, CUCUMBER, WHITE BALSAMIC VINAIGRETTE...4.50
ADD + CHICKEN ... 9

+ THREE JUMBO SHRIMP... 10.50
+ SALMON... 17
- ENTREES + PASTA -

-CHICKEN FETTUCCINE…WILD MUSHROOMS, ROASTED GARLIC, SUN-DRIED TOMATO-BASIL CREAM with ASPARAGUS, SWEET PEAS + CRUMBLED FETA CHEESE ...19.50
-GLAZED ATLANTIC SALMON*… GRILLED FILET, MAPLE-SOY GLAZE, GINGER–SCENTED JASMINE RICE , SESAME SAUTEED VEGETABLES...23

-GRILLED PORK TENDERLOIN*… GRANNY SMITH APPLE FENNEL COMPOTE, MAPLE WHIPPED SWEET POTATO + GRILLED ASPARAGUS…23
-PENNE PRIMAVERA…ASPARAGUS, ZUCCHINI, SUMMER SQUASH, SPRING PEAS, MUSHROOMS, LIGHT ROASTED GARLICE CREAM SAUCE + SHAVED PARMESAN...18
-THE BOLOGNESE…CLASSIC, RICH PREPARATION OF RIGATONI SIMMERED with GROUND BEEF, VEAL, HOT + SWEET SAUSAGE, SHAVED PARMESAN + FRESH BASIL...19.50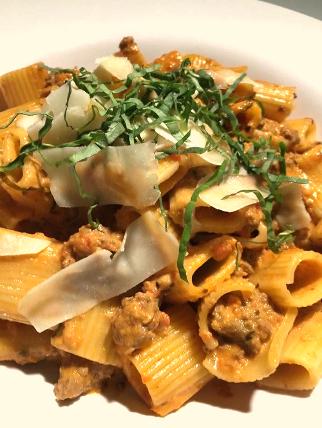 -CHAR-GRILLED 14 oz SIRLOIN STEAK*… CHEDDAR RISOTTO, GRILLED SPINACH + CANDIED SHALLOT...32
-SWEET POMODORO + PENNE…OUR HOUSE SAUCE simply over PENNE with OVOLINE MOZZARELLA + BASIL...15
-SHRIMP CLASSICO…ARTICHOKE HEARTS, FRESH GARLIC, GRAPE TOMATOES, THYME, SPINACH, LIGHT LEMON +WHITE WINE PAN SAUCE + LINGUINE...24
-FRESH-GROUND ANGUS BURGER*
…GRILLED SWEET VIDALIA ONION, CABOT CHEDDAR, APPLEWOOD SMOKED BACON, BRIOCHE BUN with GOLDEN FRIES ...14
-GIANNONE FARMS HALF-CHICKEN… SLOW, HERB-ROASTED + SUPER MOIST, GARLIC MASHED POTATO, FRESH ASPARAGUS + NATURAL PAN JUICE ...21
-Allergies -

BE ADVISED THAT ANY OF OUR PRODUCTS MAY CONTAIN, OR MAY HAVE COME IN CONTACT WITH ALLERGENS INCLUDING, EGGS, FISH, MILK, NUTS, SHELLFISH, SOY, TREE NUTS + GLUTEN AND THESE ALLERGENS ARE PRESENT IN FOOD PREP/COOKING AREAS. ALTHOUGH WE USE BEST MANAGEMENT PRACTICES, WE CANNOT GUARANTEE THAT ANY MENU ITEM CAN BE COMPLETELY FREE OF ALLERGENS. WE STRICTLY ADHERE TO THE STATE OF RI ALLERGY STANDARDS.

- Legal Stuff -

*THIS ITEM IS RAW OR PARTIALLY COOKED + CAN INCREASE YOUR RISK OF FOOD BORNE ILLNESS. CONSUMERS WHO ARE ESPECIALLY VULNERABLE TO FOOD BORNE ILLNESS SHOULD ONLY EAT FOODS OF ANIMAL ORIGIN THAT ARE THOROUGHLY COOKED.
-All menus published by Simpatico Jamestown
in any media type are subject to change at any time.
Current Menus for printing....