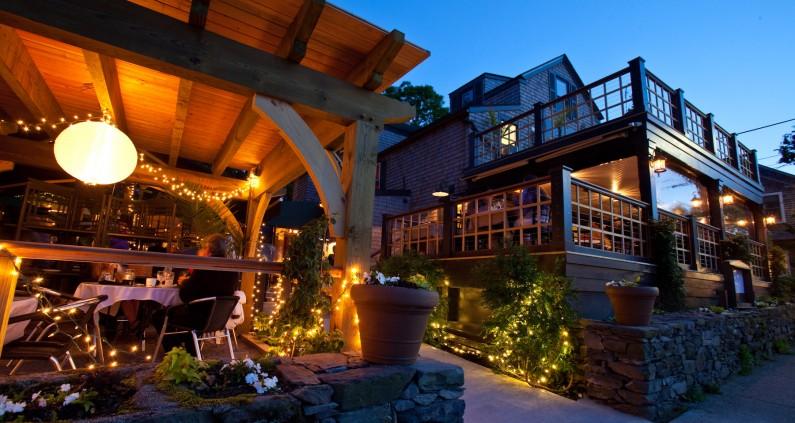 - Wednesday -Friday @5:00
-Saturday @ 4:30
-Sunday @ 4:00



Yes ! We are walk-in, only !

Yes ! ALL guests must be present before the table is seated.

** Please, Anticipate a WAIT.

** Weekdays 20- 25 minutes ** Weekends 30+minutes

We host ADA service animals only.

Thanks for supporting our guests, who require the full focus of their animals.


**Newport Life readers voted

Simpatico Jamestown Best Jamestown Restaurant

2013, 2014, 2015, 2016, 2017 + 2018 !
Yankee Magazine voted our Calamari the BEST of 2016!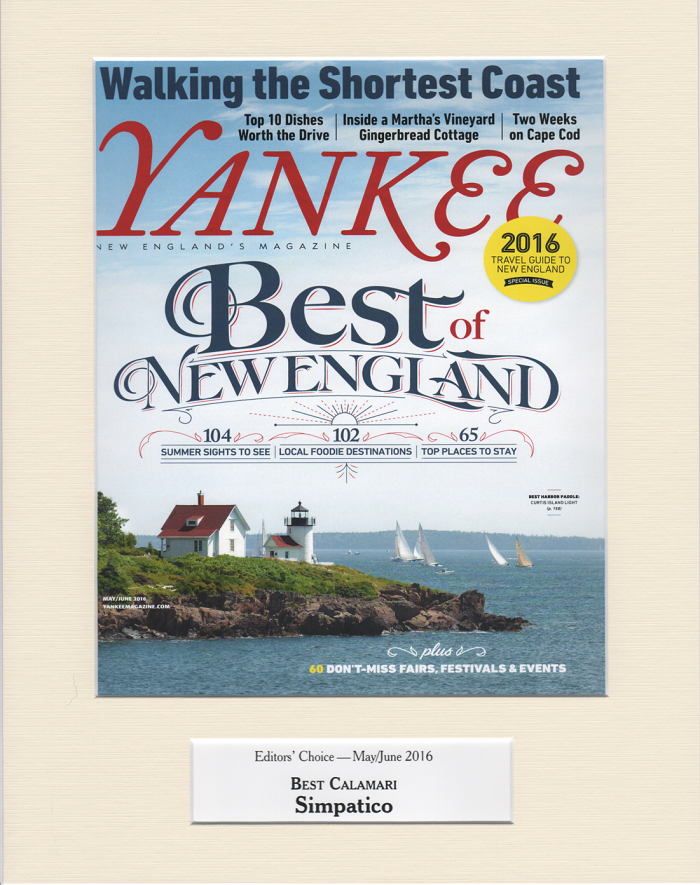 If it's the state's official calamari appetizer you are craving, according to Yankee Magazine, Simpatico Jamestown has the best in Rhode Island ! Their words, "There's no better place to try it then this island hangout, which diverges from traditional Rhode Island style by tossing lightly breaded, delicately fried tubes in an eye-pleasing, zingy antipasto with hot peppers, red onions, olives, spinach, salami and capicola." Thanks Yankee !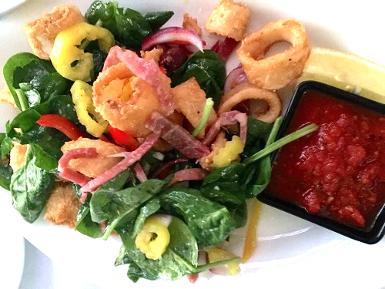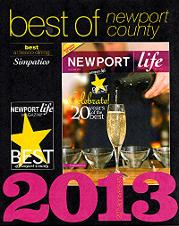 2013
Best Jamestown Restaurant
Best Al Fresco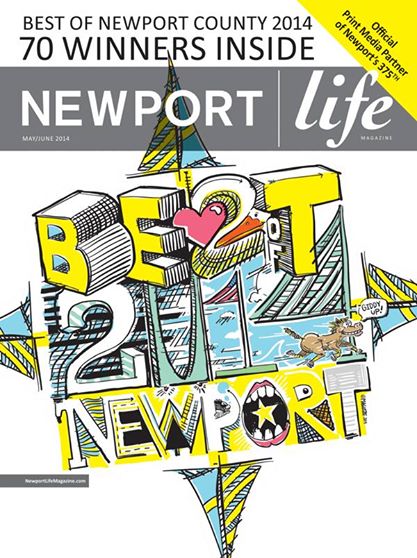 2014
Best Jamestown Restaurant


2015
Best Jamestown Restaurant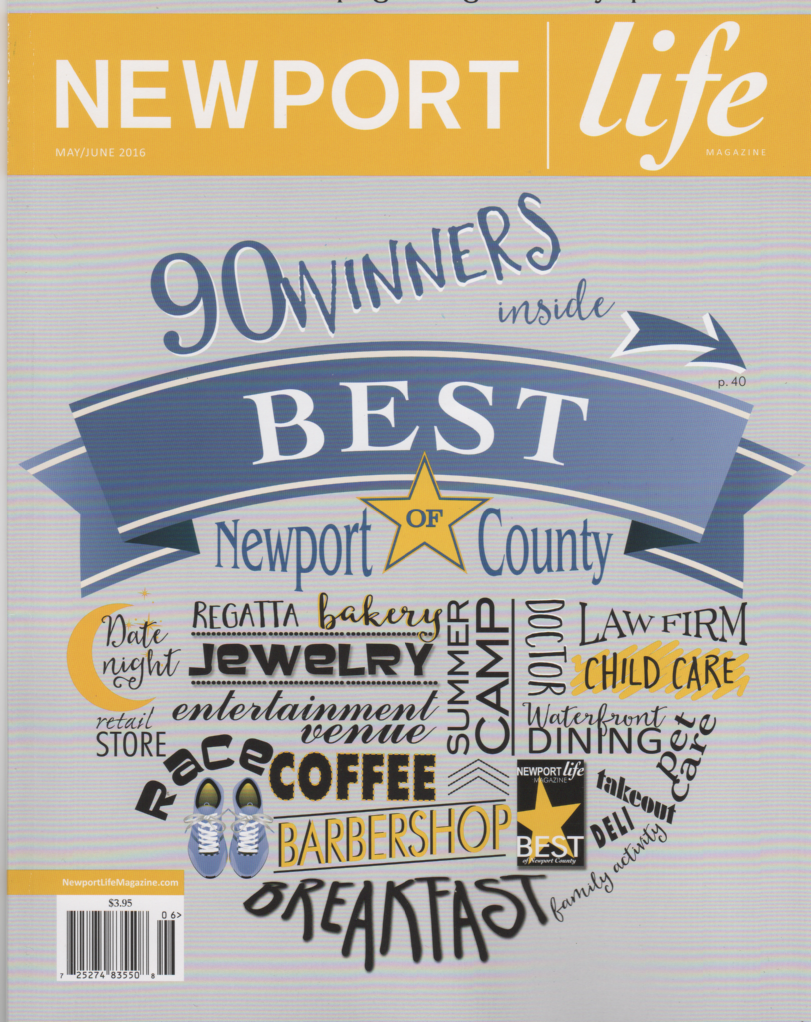 2016

Best Jamestown Restaurant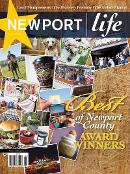 2017
Best Jamestown Restaurant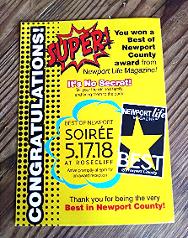 2018

Best Jamestown Restaurant

***** Walter C -
Boston, Massachusetts
Great meal, and great hospitality
We've been going to Jamestown for a few years, but this was the first chance we had to try out Simpatico. We were there on a Saturday night, and generally they are so busy you can't even get in, but this time we made it!
We had a large party, and they were able to accommodate us well. We had curry mussels to start -- which were a great hit for the table. We also had a couple of orders of Ravioli, and a chowder, as well as an order of shrimp. There was plenty of food for everybody, and the bill was very reasonable, even including a couple of drinks.
We'll hit this place again!